About Us
Behind Spoiled Sole with Eleshia Nath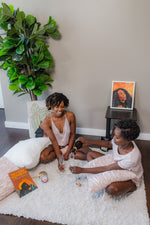 Story Behind Spoiled Sole
Eleshia Nath created Spoiled Sole with the intention of providing Black women the type of self care they deserve from head to toe. 
Growing up in Oregon, she was the first born girl in her family, and was no stranger to receiving beauty maintenance at an early age. Her mother had an at-home hair salon, and Eleshia took trips throughout the Pacific Northwest  to get her hair done every other week. 
This solidified her taste for luxury and would later play a role in inspiring the creation of The Spoiled Sole Shoetique.  
The original idea was to fuse fashion and foot care for self-made women with a passion for pampering themselves. But the arrival of the pandemic made it extremely difficult for clients, and Eleshia, who wanted to look and feel cute while being locked down inside their homes.  

During this time, she began to tinker away at different formulas to give herself the lavish pedicures she had become accustomed to and a lightbulb went off.   
She realized she could offer a way to care for your feet during shutdown and provide a ritual for Black women to access self-care at-home.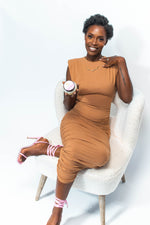 About the founder
Eleshia Nath
Eleshia Nath is a native Portlander. She is a self-taught alchemist of homeopathic remedies, due to treating her own skin throughout the years. After years of flare ups she began sourcing local ingredients to perfect her natural remedies. Eleshia's personal relationship to self-care began long before Spoiled Sole. After tapping into herself to heal the inside, she began to transform externally and eventually adapted that experience into the self-care rituals she shares with her Spoiled Sole clients.  
Eleshia's Personal Routine
Your Spoiled Skin
3 Simple Steps to Spoiled Soles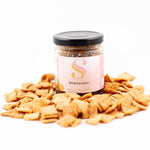 Step One
Exfoliate + Soften
First thing's first: Gently scrub your feet and toes with our Cinnamon Toes Crunch Foot Scrub.
Shop foot scrub
Step Two
Refresh + fragrant
Spray a fine mist over feet and toes to naturally kill bacteria, eliminate odor, and smell fresh with our Fresh'n Up Foot Spray
Shop Foot Spray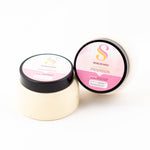 Step Three
Moisturize + Hydrate
Massage into your feet to clapback at dry feet with our Sweet Sole Butter
Shop Sole Butter